The much anticipated intramural soccer season has finally kicked for our students in grades 4 and 5. There are 4 teams this season, and yesterday we saw team Red and team Blue play to a 1-1 tie. Many missed chances, and several key saves kept this game low scoring. It was so fun to see all the players share the love for the beautiful game!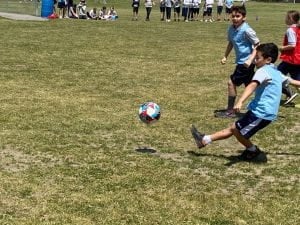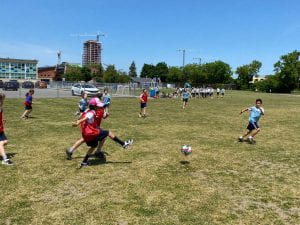 We even had fans that came to cheer on the teams!
Next Monday, the Yellow team will take on the White team!
Mr. C